Select Robotics members Lauren,  Anna, and Daniel accompanied Mr. Black down to Rosemont Middle School this day. Leaving Clark at around 9:45, they were to help Mr. Dall present to 8th graders in the school gym about why they should consider Clark as their High School.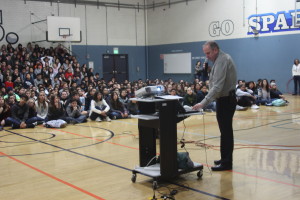 Mr. Dall, principal of Clark Magnet High School, gave a presentation to the Rosemont students. This presentation included videos and student works.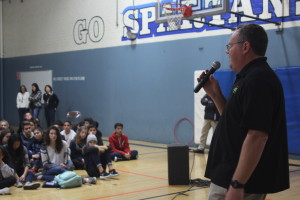 Throughout this performance, the Robotics members drove Snapdragon around to show a little of what Robotics does at Clark.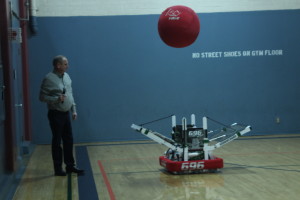 Lauren, Anna, and Daniel returned back to Clark at 12.