Deprecated
: Function get_magic_quotes_gpc() is deprecated in
/home/buwqldmf/public_html/2016blog/wp-includes/formatting.php
on line
4366
While much was done this day, relatively speaking, very little was accomplished sadly. Of course, there was a meeting to start off the work-day, this took place around 3:10 after school had ended.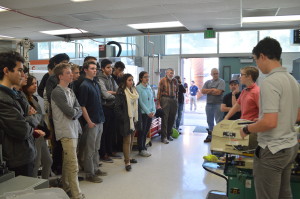 After members broke off to start their own tasks of the day, Alexander and mentors examined the Base Plate that had been previously warped from the Plasma Cutter. To straighten it, they had clamped it down before using the Plasma Cutter. Sadly, the Router would mess up with even the smallest of warping present, so the team was forced to scrap these Base Plates and just use the Router instead of the Plasma Cutter. Lesson learned is that the Plasma Cutter will warp thin sheets of metal, making it unwise to then use the Router on.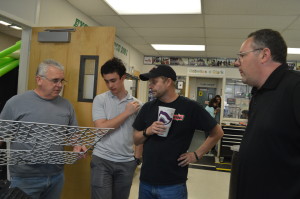 Mika, our fantastic President pulled aside Welders Roupen and Eden, Programmer Meetkumar, and Prototyping member Devon. She then gave them their assignment and sent them on their way.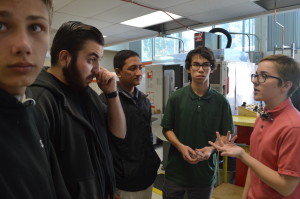 Dustin and Nanor of CNC Mill helped Jonna of CAM cut out the second Base Plate on the Plasma Cutter. They'd later find out that it could not be used as it was warped and therefor couldn't go on the Router. After this, Nanor and Dustin set up the tools to Mill the robot frame. They plan to run four separate programs for each side of the robot's aluminum bars.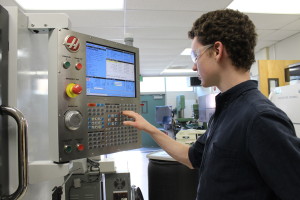 Progamming team member Bhavin worked on getting the camera to work across the network by solving complex algorithms.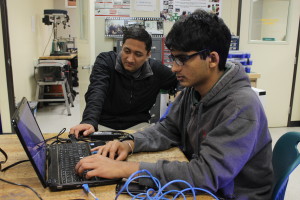 Jake, another member, focused on learning more about how to program the robot. Other member Daniel worked with Prototyping member Karin on laying out the operator controls. Together, Daniel and Karin designed the operator panel.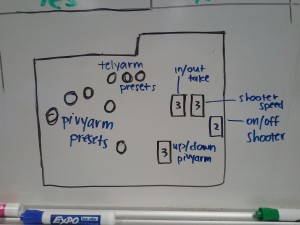 Eden of Welding practiced welding with 1/16″ 1 by 1 box-tube. Roupen experimented with different amperage to try getting the best welds on 1/8″ box-tube.
Business team member Nicole finished working on the Brand Guide. Other member Andrea worked on collecting light bulbs and working on her button design. After much work, she believes she has the finished design. Anna finished the Google grant while Arvin finished the Chairman's essay.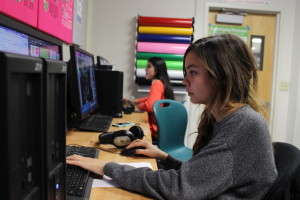 Animation member Christopher kept working on the robot's animation with a new objective brought to the table. He's hoping for something resembling the CSI Miami main theme and an escape scene.
Team 696's Stronghold/lab closed at 7:20 PM.