Nicole, the lone Business member for the day, put together the Sponsor Booklets. She also started the new Alumni Book.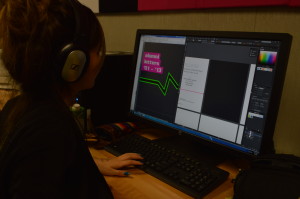 Welding team members Eden and Roupen scotch-brited the robot. They also finished welding the base. As a little side note, Eden, the Rookie Welder, burned his finger this day. But not from welding or hot metal, he spilled some hot soup on it. He's fine now.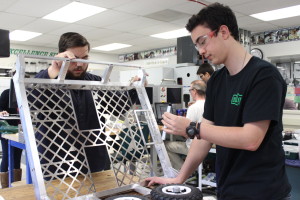 The solo member of CNC Lathe team, Lousaper, modified the Drive Gearbox Output Shaft. She did so by using the Lathe.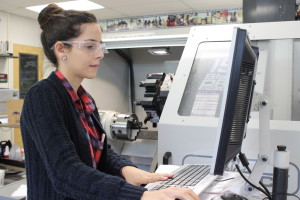 Dustin of CNC Mill team manufactured a gearbox plate by reusing some of the left over 1/4″ plate from the shooter plate. The pieces were taking too long to cut, so the CAM program had to be changed a few times. Nanor used the Super Mini Mill 2 to finish the A-frame. Dustin also cut some cylindrical stock for new sets of pieces.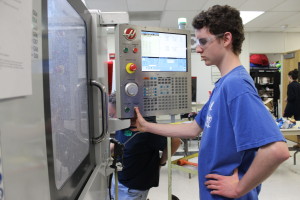 Simulation looked into the batteries for the robot, and the conversion factors between RPM and the used energy. After messing around with numbers that they'd received to see if they would fit into the system, but the model didn't work as it had troubles from the very beginning. So Jacob and Dr. Stone of Simulation debugged their functions, then compiled them into one automated function. They also compared the data.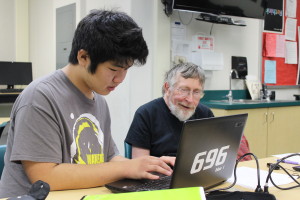 Mika, our Watchful President, worked with Alexander and Mr. Black to create a McMaster-Carr order. Mika also accidentally broke the horizontal band-saw by tightening the vice too much – breaking off two bolts. After Mr. Black took out the broke bolts, Mika put back together the band-saw.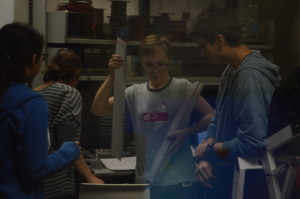 Mr. Black finished installing LED lights to Haas Mini Mill. Now the work area and machining operation will be lit up very nicely. He then placed parts orders and began working on the Dean's List essay.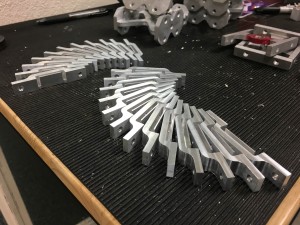 Many other accomplishments were accomplished this day, including the superstructure rails being finished on the Super Mini Mill 2.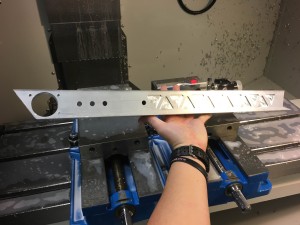 The Winch Gearbox was beginning to be worked on, and the Competition Robot Base was fully scotch-brited and cleaned.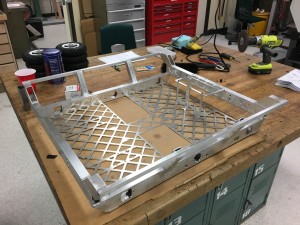 The beginnings of the mounting of transmissions for the Practice Robot also occurred.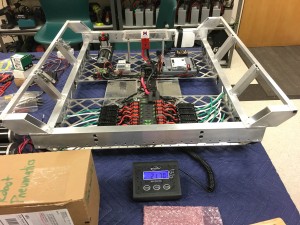 The lab closed at 11:00 PM.