The morning meeting was a short one this day, with Mr. Hoard updating everybody with where we are time-wise. After this, the sub-teams split off to accomplish their tasks.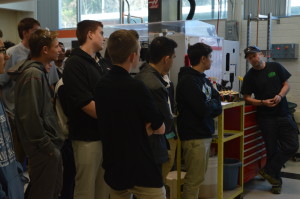 CNC Mill team member Dustin finished the Main Robot Arm 3″ x 3″ x 26″ box-tube. During this task, he had James of CAM slightly alter the program after the first half of the total operation. Despite one dent in the third one due to a CAM and matching error. Throughout this, other member Nanor worked with CAM member Jonna on finishing up the Sprocket Plates. They also had to Mill out steps on a pair of Soft Jaws in order for it to fit the part made last time.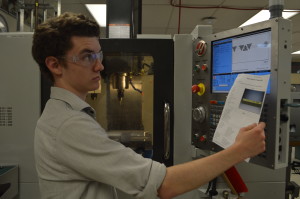 Eden and Roupen of Welding team spent the time welding. Together the pair were able to finish welding the Superstructure. Eden then sanded the tall welds so a connecting piece could sit flush.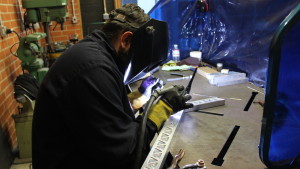 Business member Andrea finalized the dog tags on Adobe Illustrator. She then created a practice sheet to engrave the dog tags using the laser cutter. Anna and Arvin were able to finish the Business Plan while Nicole continued her arduous work on the Alumni Book. Samuel of Blogging shared their room to create the blog post.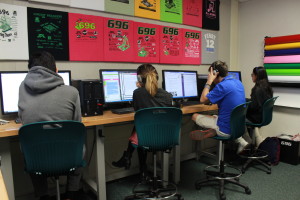 Animation team member Anthony C. worked hard to fully animate the final CAD of the Robot. He had only received it this day, so hats off to you Anthony C., for taking initiative and beginning work right away.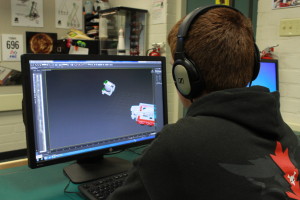 James of CAM helped Dustin of CNC Mill finish the last half of the Claw Arm. He then started work on the cylinder mounting bracket.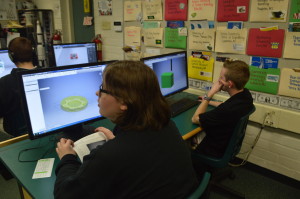 Luke of Web continued work on the Chairman's Video script. He was assisted in his efforts by fellow Clark student Maggy.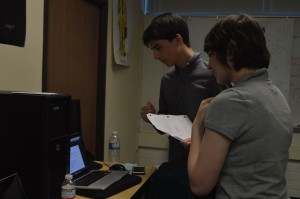 Mr. Black finalized and submitted the Dean's List Finalist Award nominations. He also fully repaired the lower-thrust bearing of the big green vertical band-saw. Mr. Black continued on and designed, manufactured, and installed a mount for the Hitachi Mv12 router to the Techno CNC router, this replaces the older Porter Cable router. Then, with some help, he manufactured the winch spool gearbox plates.
During the day, members helped themselves to some absolutely delicious and sweet cinnamon coated sugary bread. This amazing foodstuff was located in the fridge, brought earlier by Clark's Principal Mr. Dall.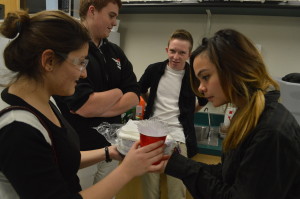 The lab closed its doors around 1:00 AM.