This day was not an official work day, and so no members went to the lab. But nonetheless the lab opened around 9:00 PM. Mr. Black and Mr. Hoard had a goal in mind – to fashion a ratchet mechanism to lock the Arm during the hanging part of the Competition.
The dynamic duo had a fully designed solution by 12:00 AM with a Mounting Bracket fabricated via Plasma Cutting. Before leaving, a McMaster order was placed for some cylinders and screws that's expected to arrive by 5:00 PM on Bag Day.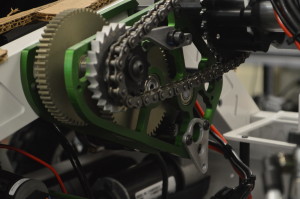 The lab closed around 12:15.