With Bag Day over and done with, members still met on Thursday to continue working. Quickly after the morning meeting, some members moved the bagged Competition Robot to the Programming Room.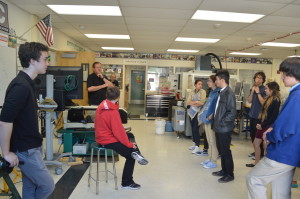 The team also brought out the Practice Robot to work on getting it to run. With the Competition Robot in the bag, this Practice Robot will allow the members to see what works and what doesn't.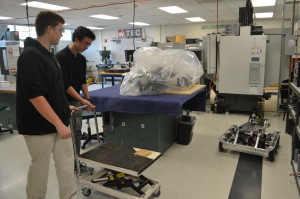 Business member Nicole revised the Brand Guide. Other Business member Andrea worked on applying vinyl to the Suburban.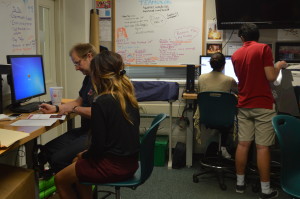 Lathe member Lousaper spent the day without her Lathe. Instead, she helped bring the entire drive field from the cafetorium to the gym.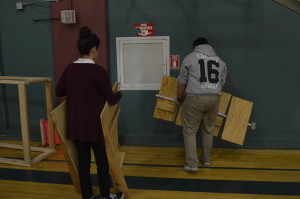 Mr. Black machined and broached three steel sprockets. He learned that steel sprockets can be harden which makes them impossible to broach. The 1/2″ hex broach got stuck, even with a 4-foot cheater pipe on the arbor press handle. So Mr. Black pressed it out, then machined a 1/2″ hex to .505 from flat to flat on the Haas Super Mini Mill 2 using a 1/4″ 4-flute endmill, and then took it back to the broach, and was able to broach it much easier.
Mr. Black discovered that the HSS tools would be destroyed by hardened steel sprockets but not carbide.
The lab closed at 7:15 PM.