Team 696 had a couple of visitors today. One was from the Gene Haas Foundation while the other was from Edge Factor. They were given a tour of the lab and met some members along the way.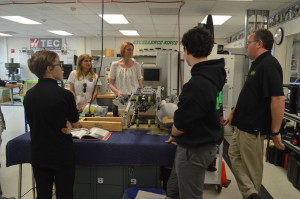 After the guests left, Team 696 started their day off with a meeting. Members were told the schedule and what should be done. Teams set off to accomplish their tasks shortly thereafter.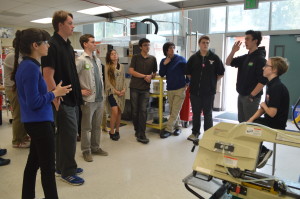 Lousaper of the Lathe team helped setup the drive field in the gym.
Luke of Web and Clark student Maggy looked over the Chairman's Video Script that Samuel came up with.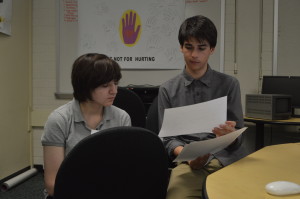 Business member Andrea worked on the Alumni Book. She also began working on the CNC Router.
Team members ate pizza for dinner as they stayed later than 6 at Clark.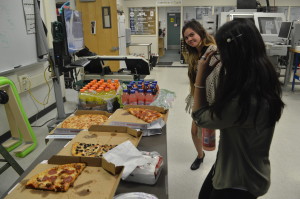 Programming member Daniel worked on the Shooter on the Practice Robot. Other member Bhavin worked on vision processing whilst John and Jake helped set up the field.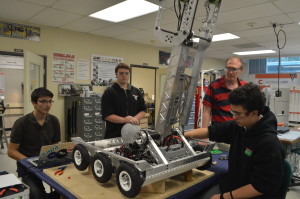 Mr. Black installed SSDs and Windows 7 to the new laptops for the Programming team.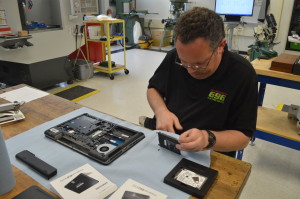 The lab closed at 10:30 PM.