Programming member Jake helped set up the field after working on some programming. He also helped reorganized the bins and completed another battery test on non-competition batteries.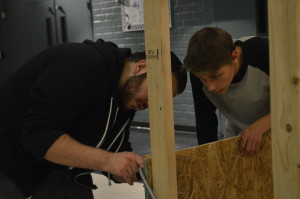 Lousaper of Lathe team continued making spacers. These newest spacers will be used for the Telescoping Arm spring.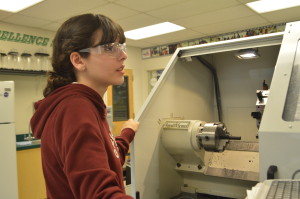 Business member Andrea worked on the vinyl set up. She also took pictures and sorted through the Business folder throughout the day. Other Business member Anna created the vinyl designs to be printed out.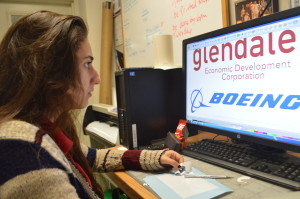 Mr. Black welded the fasteners bin-cart for the Pit Area. This will hold many needed tools during Competition.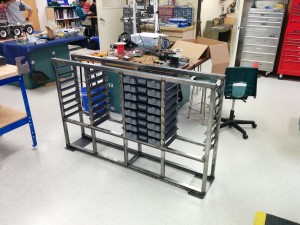 The lab closed at 9:50 PM.