Business member Nicole worked on finalizing the team's printed materials and ordering them for the Ventura competition. This will occur in about one week so she's working on a tight deadline.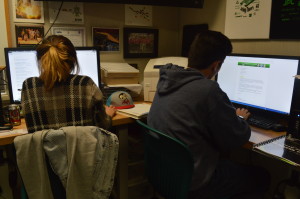 Other member Andrea worked on the Tech Doc. She spent the day figuring out how to transfer the doc into Adobe to continue working on it.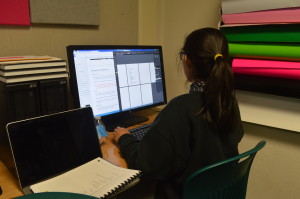 Daniel of Programming spent the time practicing driving. He was the driver for the Los Angeles Regional and will be the driver for the Ventura competition as well, so any practice he can get is extremely important. Other Programming member Jake helped unload the trailer, as it was still packed from the Los Angeles Regional. He also got the batteries read for regular schedule.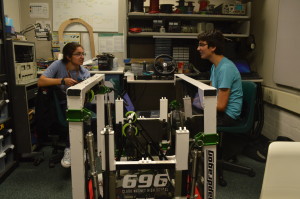 Lathe member Lousaper assisted in the unloading of the trailer. She also helped set up the practice field for Daniel to drive on with the Practice Robot.
Mr. Black welded the bin and computer cart. This cart was made to hold bins and or computers inside of the Pit Area.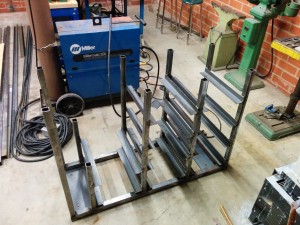 The lab closed at a healthy 8:00 PM.