Blog writer and local hot-shot Photographer Samuel was very busy for the past few days. He had been sorting the hundreds and thousands of photos and videos taken at the Los Angeles Regional. Then he began writing the blog for those days which he couldn't as he had been busy the entire day. He got some help with the sorting of photos, but since he's the only one who could write so beautiful, the blog came down to him alone.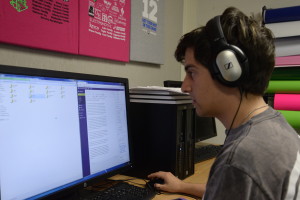 Of course he gave it his all, for Samuel doesn't slack or not try. But due to him devoting all his strength to the blog, he was unable to get photos of the day.
CNC Mill member Dustin finished manufacturing the Pivot Plates he had been working on. He and Nanor, another Mill member, setup and almost finished a Gearbox Standoff.
For lunch there was an amazing course of Mediterranean food. The course consisted of pita bread, hummus, chicken, and a great salad.
Lousaper of the Lathe team went back to working the Lathe. Today she made spacers, Gearbox Standoffs, and tension rods. She has definitely come far from where she started the year at.
CAM member Jonna edited some programs. These were for previous parts, to practice her abilities. She then helped finish up the Gearbox Plate spacers.
Andrea of Business cleaned the entire Business Room. All by herself, this was quite the hefty task. She was most successful at it though.
Mr. Black visited Industrial Metal Supply to purchase a 1/4″ aluminum plate. While prices were high, the team had decided to buy the imported material.
Mr. Black also helped Karin disassemble and repair several loose fasteners to the Practice Robot's drive system. All together it took around 3 hours. He then coached Daniel and Karin on how to improve their driving abilities, playing around 30 matches of drive practice. During these matches where the average score was 6 low goals, 3 breached defenses, and a hang, the drivers discovered that the Practice Robot can do wheelies.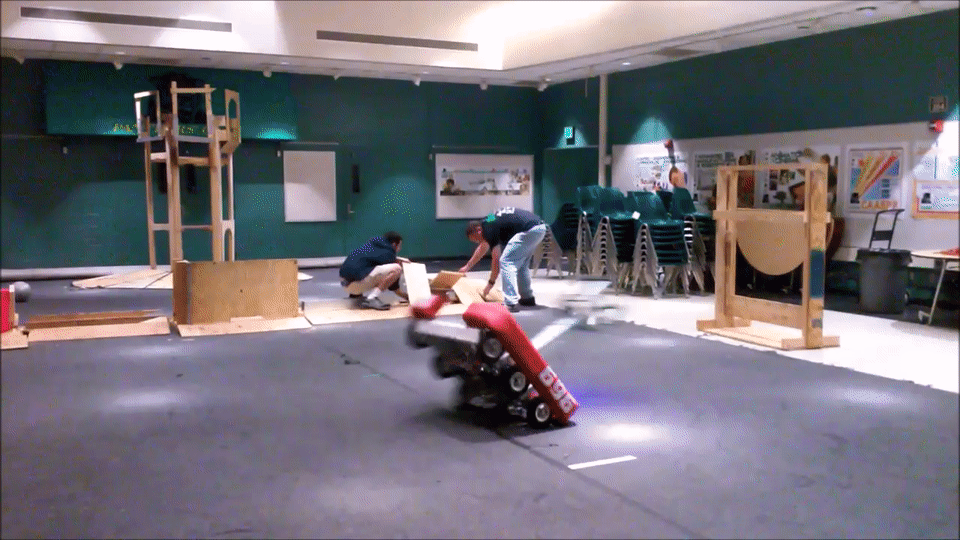 The lab closed around 11:15 PM.