The day was a quiet day. Daniel, Team 696's driver continued driving the Practice Robot. He actually got the Automatic Drive to work, and it is flawless.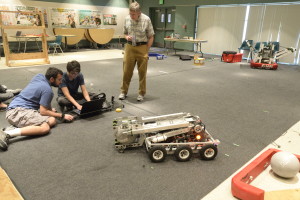 Nicole of Business team continued printing out booklets. She then redesigned the 2016 Technical Document. Good work Nicole. Other Business member Anna sorted through the team's buttons – created by Andrea – to count all of them.
Lunch was delicious tostadas. Everyone went back for seconds and some even got thirds.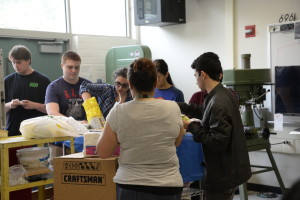 Mika, Nanor, and Anthony K. worked together to fix the Technical Document. The trio worked hard to get it to a point where it could be reprinted and represent the best of the team.