Nearly a week after Chezy Champs, Team 696 meets again for their usual Friday workday. Starting at the end of school (3:00), it technically ends at 6:00, however, students are allowed to stay late as long as there is a mentor there to supervise them.
With brand new members in nearly all sub-teams, people are mostly doing exercises to learn their specific jobs.
The Simulation sub-team consists of three members under their mentor Jim Stone. The two new members, Arvin and Yerine, perform exercises using MATLAB. Jacob, the other student, spends his time assisting Arvin and Yerine. Jim Stone oversaw their progression and says that he sees "interesting and fun times ahead."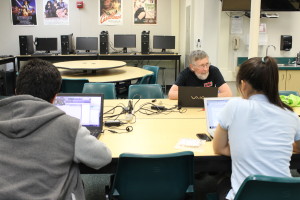 On the CAD team, Sipan designed crossbeams while Claire and Anthony K. learned about pocketing, the method of making holes in material to reduce overall weight and provide support.
The CNC Lathe team consists of only two members, Arpi and Lousaper. Both of whom were using immerse2learn, a web-program teaching them how to operate the lathe properly.
Also using immerse2learn were the CNC Mill members, Nanor and Dustin. However, they used the training website to learn how to properly operate the Mill.
Jonna and James, members of CAM, were working together to set up the tool library. This is essential for later work to continue smoothly.
On Business team there is Anna, Nicole, and Andrea. Anna was creating Thank You letters for NASA and Autodesk. Nicole and Andrea spent the hours redecorating the business room. There used to be team-shirts from across the years pinned to the wall. To better preserve the materials, Nicole and Andrea took them down to fit them onto canvases, then reorganized them on the wall.
Programming team consists of Bhavin, Daniel, Zhewun, and Jake Z. All are under the mentorship of Dr. Clouse and Alice. Jake Z. programmed some robots while Bhavin and Daniel used a simulator to work with the robots. Zhewun was sadly absent this day. Alice, a new mentor, got accustomed to the work performed by the programming team and Dr. Clouse oversaw all operations.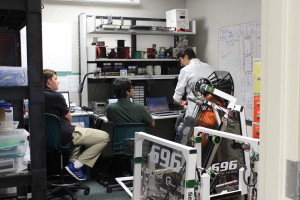 The only member of 3D Printing is Mikia, who spent the time calibrating all the 3D printers for future use.
On the Welding team is Eden and Roupen. They welded a one by one eight inch box-tube together, Eden's first box-tube.
Prototype team, Devon, Lauren, Meetkumar, and Karin, worked together to put back tools and materials to their specified places within the lab. They also replaced the intake arm on Centurion, Team 696's robot.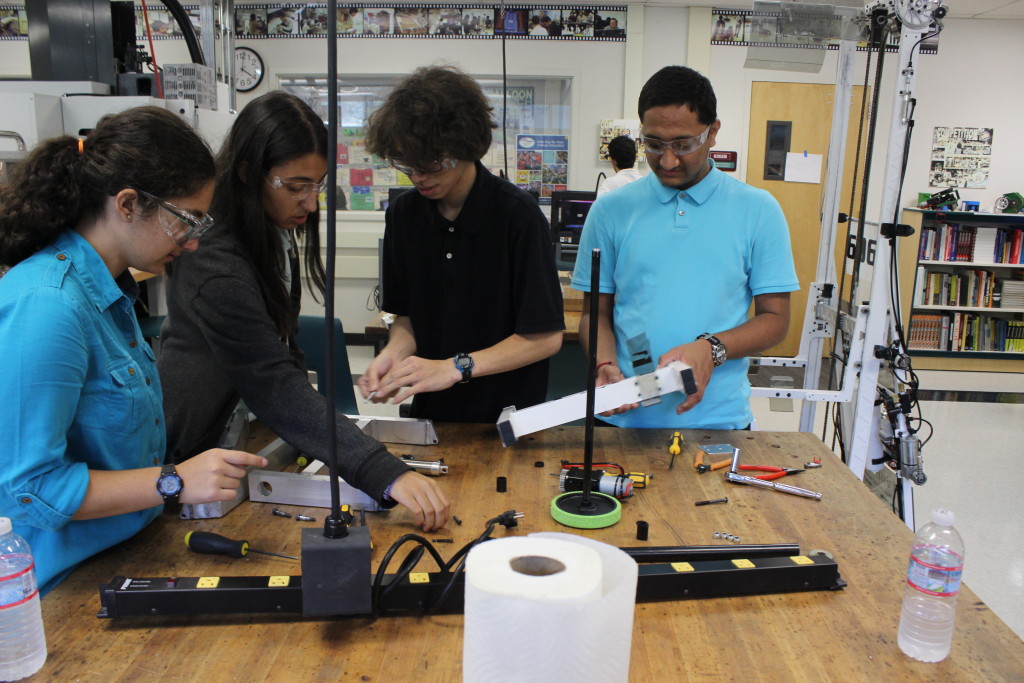 The Photography team took magnificent pictures of all the work going on for future use. The one and only member on that team, Samuel, sent some of the pictures over to the Blogging team for their blog.
The Blogging team, also manned by Samuel, had to interview all sub-teams on what they did for that day. He later used this information with pictures provided by the Photography team to organize and publish on Team 696's blog.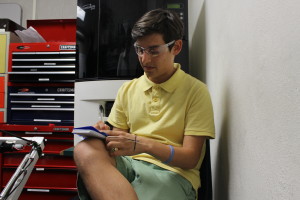 Leadership, a newly formed team, has Mika as President and Alexander as Vice-President of Robotics. Mika added members to Trello and kept everyone on task. She also taught some members the guidelines to using some machinery. Alexander was busy with attending to different sub-teams and their individual problems.
In Animation, there's Anthony C. and Christopher. Anthony C. was absent, and so Christopher researched past animations for future reference by himself.
Chris and Armand are the members of the Media division. Chris helped Josiah, a member of Web, on editing pictures. He also wrote Thank You letters for Chezy Champ for hosting them. Armand performed interviews on team members.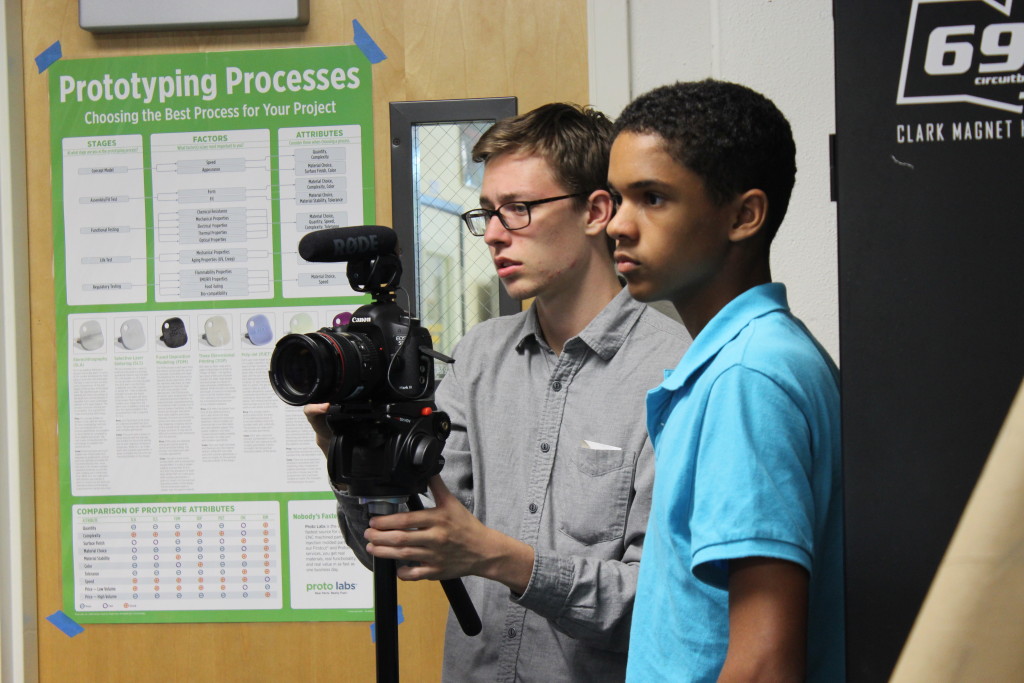 On the Web team is Josiah and Luke. Josiah edited pictures with help from Chris while Luke performed bios on team members.
Mr. Black showed separate students how to operate some machines. Besides doing this, he oversaw all operations, as he is at the top. Mr. Black was mostly on his computer, organizing events and other important work regarding Clark's Robotics Club. Even while busy, he would always assist anyone coming to him for help.
The lab closed around 7:30 that night.