Arriving to the competition venue, the team formed an alliance with the eighth seat team. The team performed well, but lost against the first seat alliance.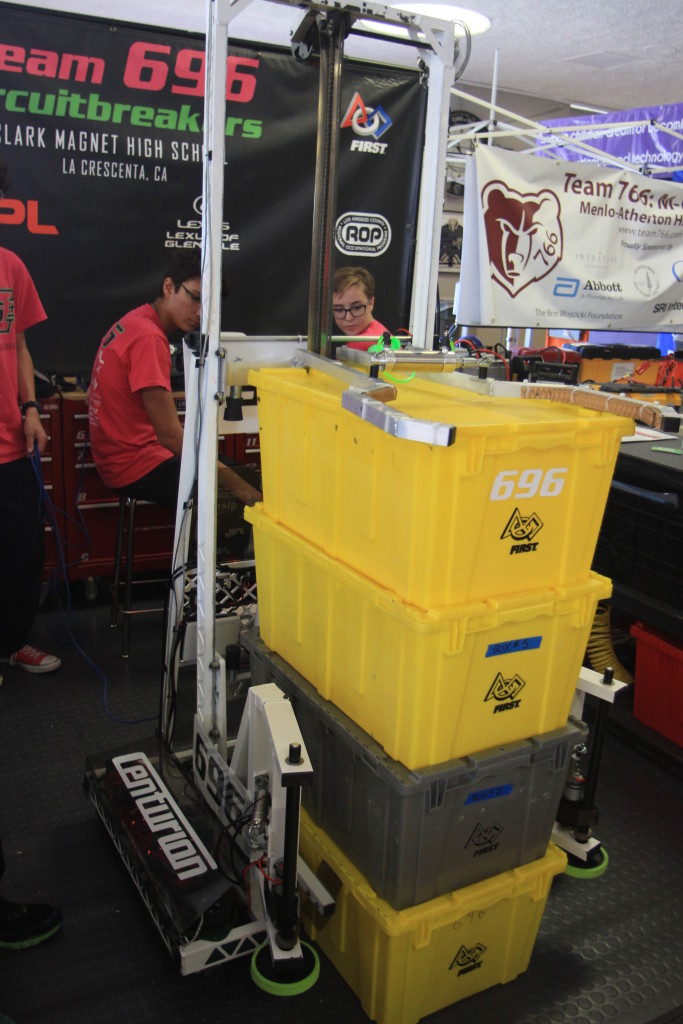 Team members began to pack up the trailer while the rest of the team continued to watch the other alliances compete.
Code Orange, the second seat team, ended up winning the competition. Team 696 felt joy for their fellow team, as Code Orange had been very pleasant and nice to them.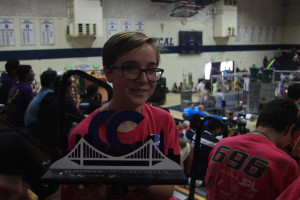 While the team didn't win the competition itself, they were presented with the Judge's Award.
Following the end of the competition, Mr. Black called a meeting. Claire was given the Golden Wrench Award and the rest of the team was congratulated on a job well done.
As a reward, the team was taken to a mall, where they had dinner in the food court. Following dinner, they were given an hour of free-time to explore and buy items from the mall.
After returning to the hotel, team members were given another two hours before bedtime. Members spent this time relaxing by playing card games, talking, watching movies, and playing BeanBoozled. BeanBoozled is a game where participants try to guess the flavor of the jelly bean they've consumed. The flavours are a mix between sweet-tasting jelly beans and "gross" flavours.
At the end of these two hours, the team went to sleep.