Clark students and Robotics members Samuel, Lauren, Anna, and Mika left Clark for Wilson Middle School at 1:55. Mr. Dall gave a very heart warming speech, utilizing the Robotics members and their robot – Snapdragon.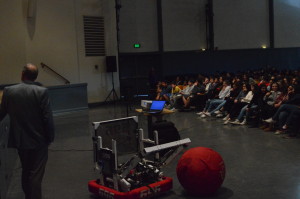 After some Wilson students talked with the Robotics members about getting in to Clark, they left the amphitheater in awe and shock, feeling that Clark might be the right choice for them. But this wasn't where the Robotics members left, no, they stayed for the parent presentation at 6:30.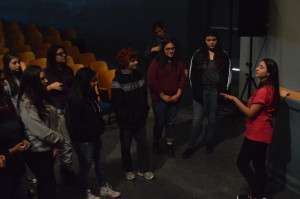 They used the precious time between presentations to plan out the coming week and to discuss what was needed to succeed as a team.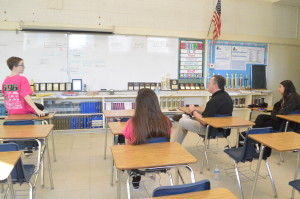 The parent presentation mirrored the student presentation, but targeted towards parents of viable Clark students. This assembly lasted until 7:30, at which point the Robotics members packed up to leave.