On their final day, the team visited the NASA Ames Research Center. Not only did they get to see the second largest wind tunnel, they were allowed to go inside of it. The team was also allowed to see NASA's HAAS machines.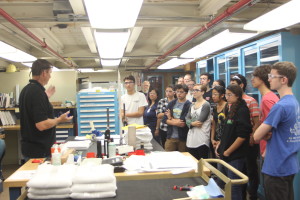 Being their last day, the team indulged themselves with some garlic-flavoured ice-cream before heading back home. After finishing packing any last things, the team got into their vehicles and disembarked.
Eating lunch on the way back, they would leave around ten, and arrive at Clark at six.