Clark members Anna and Daniel went with Mr. Black to Roosevelt Middle School at 9:45. While there, they showed off Snapdragon in action to the students. Afterwards, Mr. Dall gave a wondrous presentation on why Clark Magnet High School is a good school to go to. The Clark students returned to school at 12.
Some members also traveled down to Lincoln Elementary School. Jonna, Lauren, Luke, and Samuel went with Maggie – a Clark student – to assist the Lincoln Lego Robotics in their tasks. Heading down a little after 2:20, the members returned at 4:00.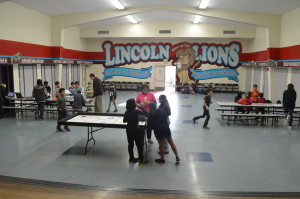 It was around 6:15 that mentor Mariam accompanied Alexander, Mika, and Anthony K. along with Robotics' Alumni Armand T. left Clark with Mr. Black to go to the Roosevelt Parents' presentation that our principal Mr. Dall led.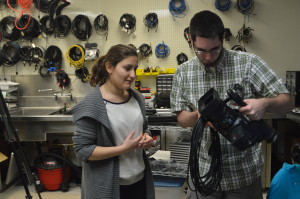 The presentation went off without a hitch, and was a spectacular success. It ended after 7:30.