The day started out with a meeting, where our magnificent Vice-President Alexander gave a presentation detailing what is expected by our sub-team presentations. As the members of Team 696 listened, it could be seen that they were readying themselves for the following Friday, where they'd have to present their roles to the mentors.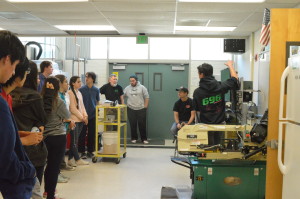 Next was the famed Golden Wrench Award. This time, it went to Karin, dedicated member of the Prototype team. The bouts of applause all but drowned out her thanking everyone.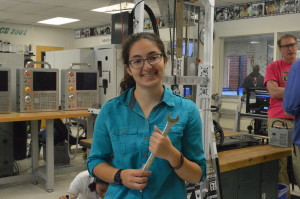 With the talk fully over, the sub-teams broke up to begin their individual tasks.
The Programming team continued their individual coding work. John was fixing his code while combining it with Jake's. Jake himself worked on resolving erroneous robot code and continued coding in the battery.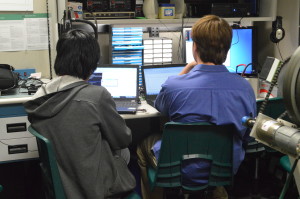 Lauren, Karin, and Devon of Prototype team continued their work on the flywheel. Lauren also worked on their presentation.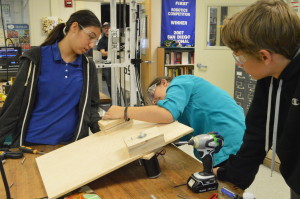 Over on CAM, Jonna and James worked on their presentation. During this, James also finished the revised plates.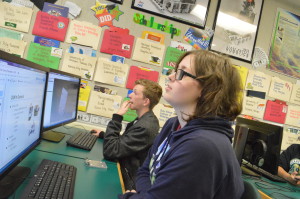 Jacob and Yerine of Simulation worked on their presentation. Yerine also conducted troubleshooting for their football trajectory program, as it was not working as predicted.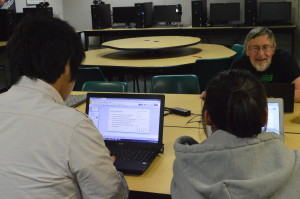 Animation duo Chris and Anthony C. finished up their storyboard. They then worked on their team's presentation and researching what to do their safety animation video on and what type of style they'd go with.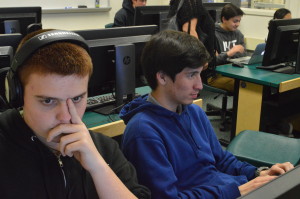 Web member Luke worked on his presentation.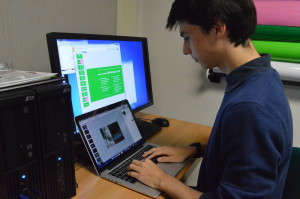 CAD, having much to do, started right away and hardly paused for a break. The entire team started their presentation, while the individual members did other tasks as well. Sipan made some changes to his completed Fall Robot update and Mikia continued working on the electronics panel.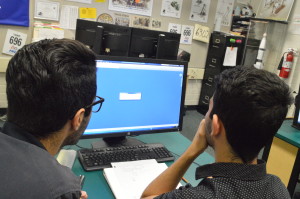 Anthony K. finished up his gearbox and Claire redid her intake plate.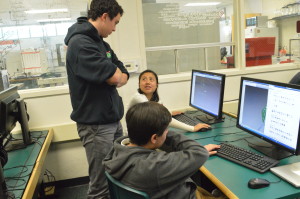 Eden and Roupen of Welding helped out the Prototype team with their work.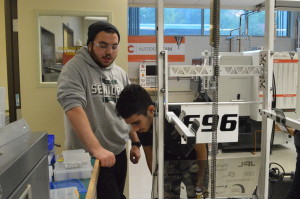 They also worked on their own presentation. Eden continued his practice welding as well.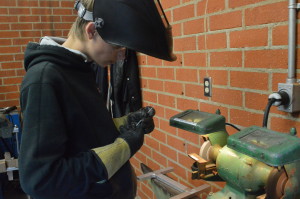 Lousaper learned from Mr. Black how to equip and run the brand new HAAS CNC lathe machine. She did wonderful, and with some more practice, will be fully able to work the HAAS lathe – crucial to the team.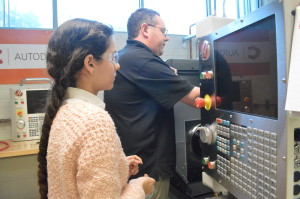 Mill team members Dustin and Nanor worked on their presentation.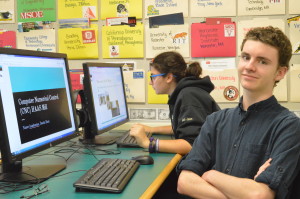 Business team members Arvin and Nicole worked on a presentation plan.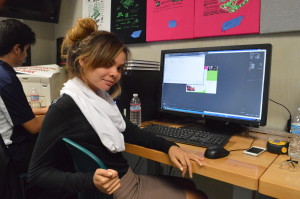 Then they shared it with the others, once out of the way, Anna helped out Andrea with her skills using the vinyl machine. Arvin and Anna also finished mounting the canvassed T-shirts to the wall.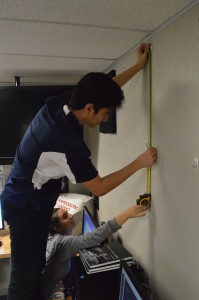 The Photography and Blogging Corporation CEO and founder Samuel started considering his presentation. He mainly took photos for the other teams and helped around.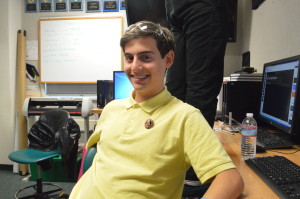 Now then, our leaders.
It is with a heavy heart that I report we have lost our President…Mika. She was absent as she was not feeling well. However, even without our fearless leader, we kept sane.
This was mainly due to our golden-hearted Vice-President, Alexander. Great as he is, the Honorable One not only presented a presentation about our presentations, he also finished his elevator, worked with the CAD team, helped out Prototype and Programming teams, he also took on Mika's jobs.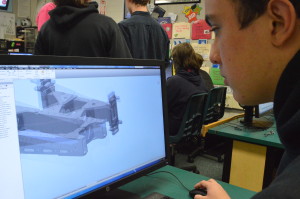 Now we know, should we lose our adored President, we are in able-hands. Hopefully, we will never have to hear the words "the President is dead, long live the President."
Mr. Black spent some time assisting Lousaper in how to properly set up the HAAS CNC lathe and on what their tools did.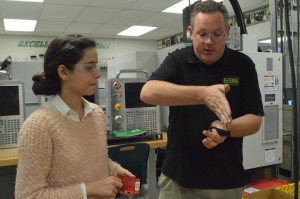 The lab closed around 8:45, cold and lonely. Just like the world without Team 696.